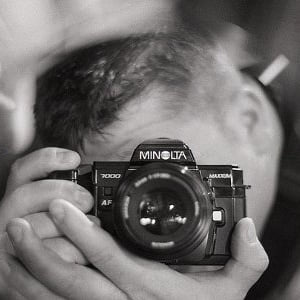 Tom Frundle
---
Biography
About Me:
I've had a passion for photography for as long as I can remember. My passion can be summed up with the following quote:
If a day goes by without my doing something related to photography, it's as though I've neglected something essential to my existence, as though I had forgotten to wake up. - Richard Avedon
I've been putting the viewfinder of various cameras to my eye ever since I could walk. I thrive on capturing special moments in time with a unique and creative edge. On location, concerts, events, weddings, landscapes, architecture, wildlife, editorial, and portraits (people) appeal to me the most; but anything I can shoot is fun!
Please e-mail or call me with questions, or if I can serve you. Additional links to my work and social networking sites can be found on the contact page. Also, contact me if you are interested in purchasing any fine art prints of my work.
Thank you for visiting! - Tom
Contact
Location